"The prints have arrived safe and sound, thanks. The Leigh print is a real work of art and it's number 1 in the edition which is a nice bonus!!

Thanks very much for your excellent customer service and shipping/packing."

- Grant Weaver, Chesterfield, UK (August 2017)
----------
"Finally the celebrate print is framed. It really looks great at its new place."
- Sandra & Mark Huschenbeth, Germany (Jan 2017)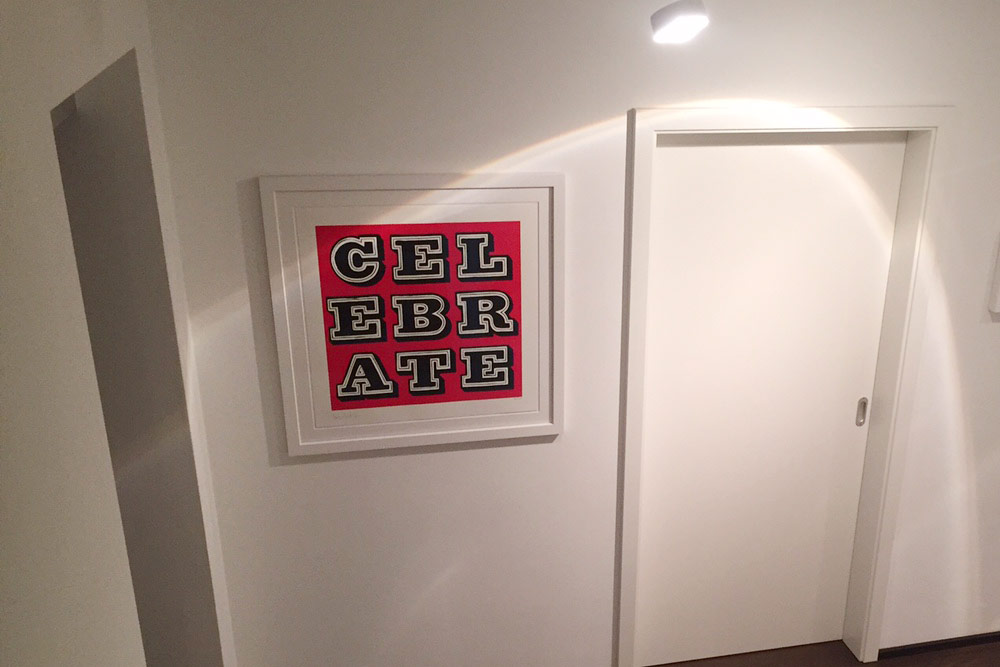 ----------

"I grew up in Manchester and have been part of the club scene there since I turned 16. I saw the same poster for sale as part of Peter Hook's Factory Records collection at the Richard Goodhall Gallery in Manchester about eight years ago. I was studying my post grad at the time and couldn't afford it - I've been ruing the missed opportunity ever since! Needless to say it'll be much loved and have pride of place in our home."
- Mark Bonshek (Oct 2016)
----------

"I moved into a little white modern cube of a house and really wanted something cool that was affordable but, also, collectable. Gareth's choices of art have completely transformed my house into a home...and a pretty cool one at that."
- Sinead Flanagan (July 2016)
----------

"I have always desperately wanted cool art that I love and makes people say "wow". The problem is the art world feels hugely intimidating and where do you begin? Gareth completely got who I was and what I was looking for. Now I have 3 amazing collectable prints which were totally affordable that everyone comments on. Thank you Gareth!"
- Andy Cutler (Feb 2016)

----------

"A lovely chap who knows his stuff and makes finding cool art for the first time fun and easy...didn't break the bank either."
- Jimmy Nelson (Dec 2015)

----------